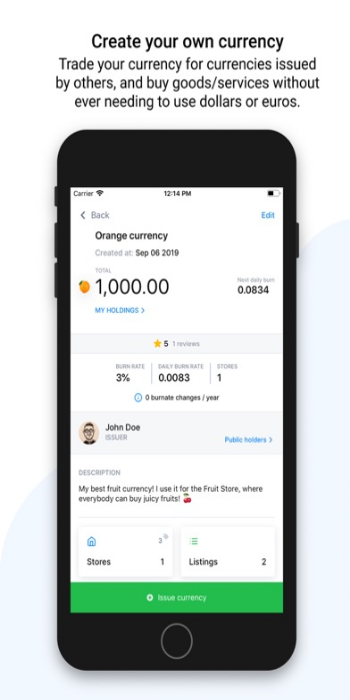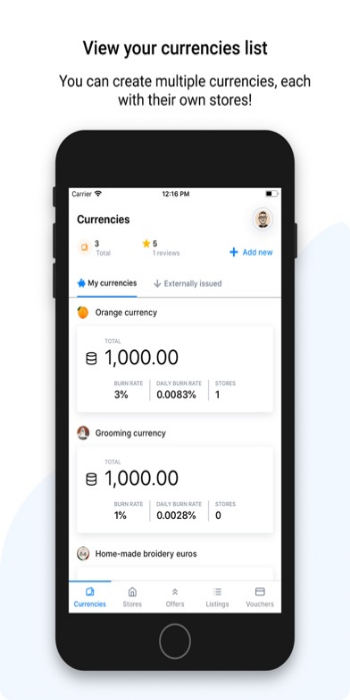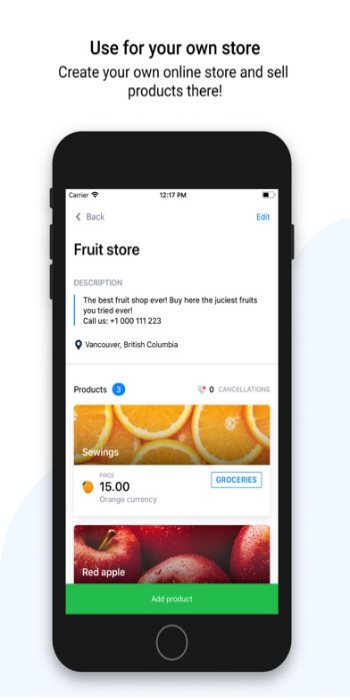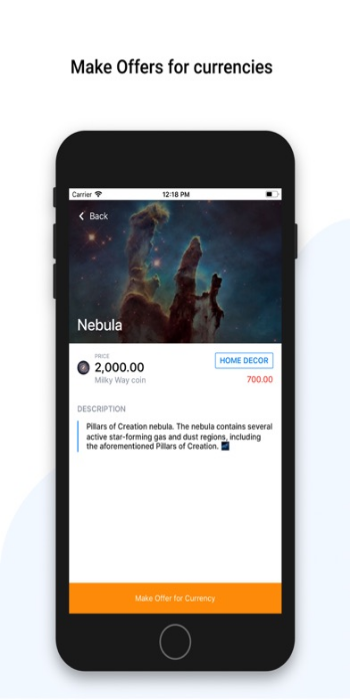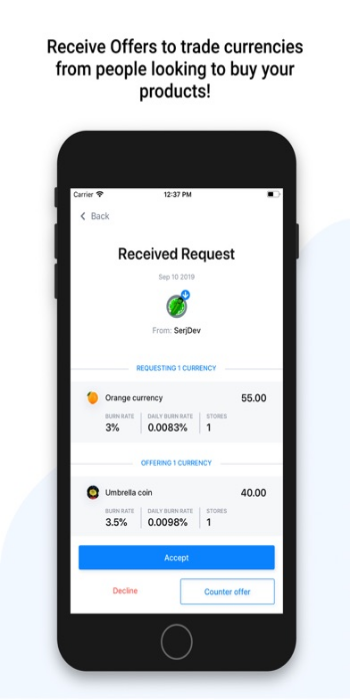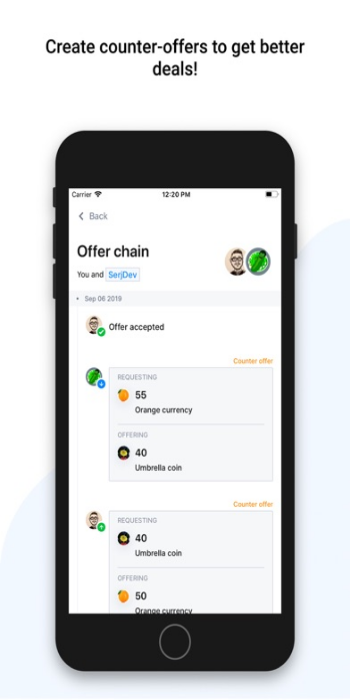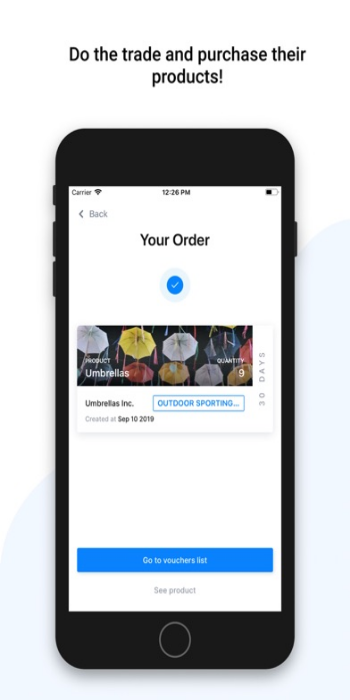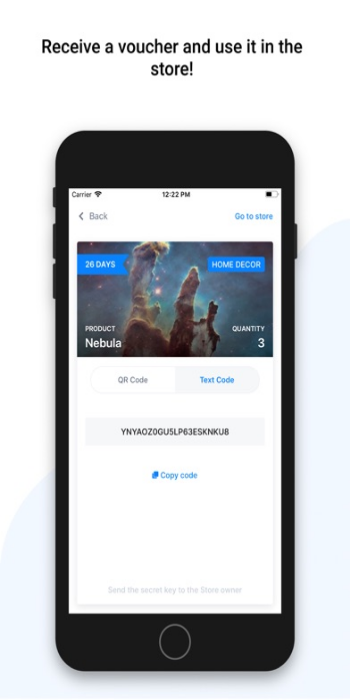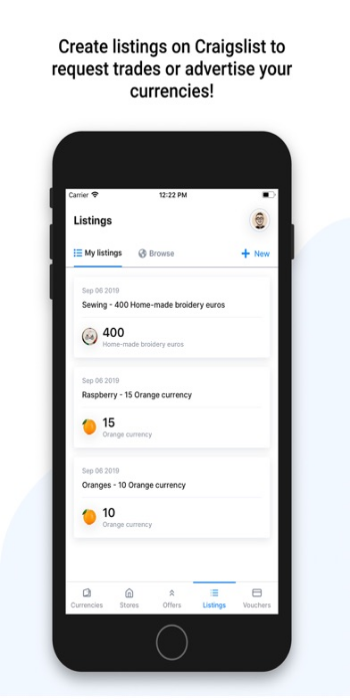 For Consumers:
Say goodbye to a wallet overflowing with cards!
Manage all of your store currencies in one convenient app! MyCurrency is the first universal store currency app and the first app that lets you TRADE YOUR STORE CURRENCIES for the ones you want, and do it quickly and easily.
By putting store currencies on an app, MyCurrency makes them easy to access: no more losing cards and all of the points you earned, or forgetting your card at home. If your smartphone is with you, your store currencies are with you.
MyCurrency also helps limit plastic pollution, while saving costs for both customers and businesses.
The best part about MyCurrency? It is 100% FREE with zero ads!
But, how do we at MyCurrency make money from this?
Any time shops issue store currency, we get 5% of that currency. You pay nothing. Why do the shops pay? Because it's much less than the cost of printing stamp cards and managing a points program.
MyCurrency took years to develop this first-of-its-kind universal store currency software platform for businesses and their customers. That's why we're able to automate the process of creating a store currency program for businesses, and let them save money and pass the savings on to you.
Also, one of the benefits of having the world's first common software platform for store currencies is that MyCurrency has been able to launch the world's first marketplace for customers to trade their store currencies.
How to trade store currencies in MyCurrency:
• You can offer to sell, swap or buy store currencies on Craigslist, share the link to the Craigslist post on the MyCurrency app, and the Craigslist post will automatically be shown to all MyCurrency app users.
• You can directly offer other MyCurrency users trades. For example, you can offer a user with credit for a local dog shampoo service a trade for your pizza points! When you both agree, the exchange happens automatically. This means any store currency in your wallet can be traded for the currency you need, making them far more useful than they would otherwise be.
Start making the most of your store currencies and DOWNLOAD MyCurrency app NOW! It's free, easy and totally revolutionary!
For Store Owners:
MyCurrency is a FREE app that lets you, the small business owner, create your first store currency, with a click of a button. You no longer have to deal with the hassle of printing cards or asking customers to fill out forms. Just download the app, and get started today with your first store currency.
Not only do you save on printing costs, you also get all the features of the digital Loyalty Points Programs that only the Big Box businesses can afford right now, plus all the benefits of your points being in the form of a currency, letting you use those points like cash.
MyCurrency took years to develop this first-of-its-kind universal store currency software platform for businesses. All we charge is 5% of whatever store currency you issue your customers. BUT THIS IS NOT PAID IN MONEY. It is paid in YOUR own store currency, so you never have to spend your dollars, euros, pesos or yen to use the MyCurrency app. That's how much we trust your store currency: it's all the payment we need!
Other features included in MyCurrency:
• Unlike traditional loyalty points, your customers can transfer your store currency to their friends and family, or trade them with other MyCurrency app users. Your store points, in the form of a currency, can be seen by many more people, helping you spread the word about your business and build your brand with your valued customers.
• The option to add a burn rate, which is a more graceful way of adding an expiration to your store currencies, where it reduces your customers' store currency balances incrementally, on a daily basis.
Give your business an edge and DOWNLOAD the FREE MyCurrency app NOW!
Download in ANDROID: https://play.google.com/store/apps/details?id=com.mycurrency
Download in IOS: https://apps.apple.com/app/mycurrency/id1473777410?uo=4
Video Instructions
Introduction to MyCurrency
How to Create your first Currency and your first Store
Written Instructions
• Registering a user account and creating your first currency, store and product: https://medium.com/@mycurrency/how-to-get-started-with-the-mycurrency-app-ed49815e4f8e
• Making offers to other people on MyCurrency to trade currencies: https://medium.com/@mycurrency/trading-currencies-with-another-mycurrency-user-72c1dafd4bfa
• Linking Craigslist posts to the MyCurrency platform: https://medium.com/@mycurrency/instructions-on-linking-your-craigslist-post-to-mycurrency-93e1a9ab9877
MyCurrency API
The MyCurrency API reference guide: https://info.mycurrency.com